A proper home defense starts with a smart Tucson home security system
The right Tucson alarm system is a smart, integrated alarm system
If you consolidate your Tucson home security into a comprehensive Vivint smart home defense plan, you will lower your stress levels and rest easier at night. That's because you have 24-hour access to your innovative video cameras, alarms, and smart locks through a robust and easy-to-use mobile application. Remotely turn on and off your system or enter the exact time you want to activate your home security devices. In the event an alarm triggers, a communication is sent to your phone while Vivint's dedicated 24-hour monitoring team responds in a hurry.
Here's what you can get in your Tucson home security system from Vivint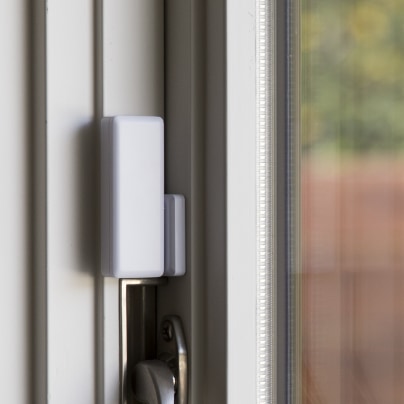 Home intrusion alerts
When one of your window, door, or motion sensors detects an intrusion, your smart security alerts Vivint's 24-hour professionals, your Smart Hub™ control panel, and you via your phone.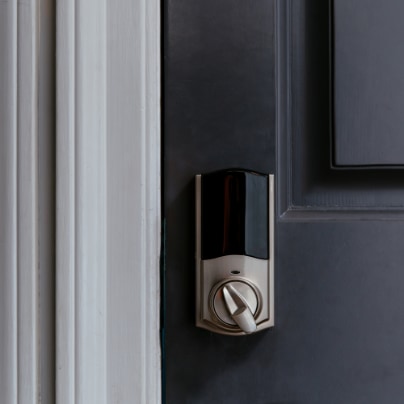 Innovative Vivint locks
Take control of your locks remotely by using the mobile app. Unlock and lock your doors and get alerts when these innovative locks are used. Set unique codes for immediate family or temporary codes for guests.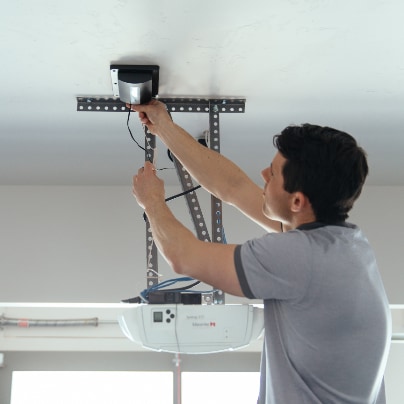 Control your garage door
Instantly check if you left the garage door up through the app on your phone. Or automatically set it to lower once you have left the house.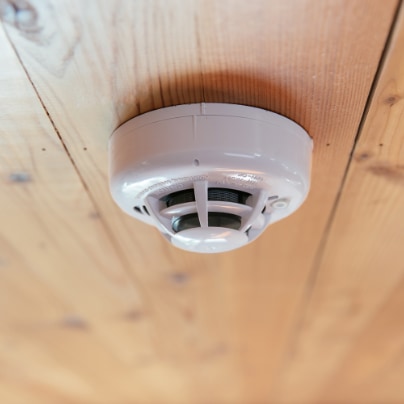 Alarms and detectors
Responsive fire detectors, flood alarms, and CO detectors will alert you and Vivint's 24-hour monitoring professionals as soon as they sense danger – even when you're not home!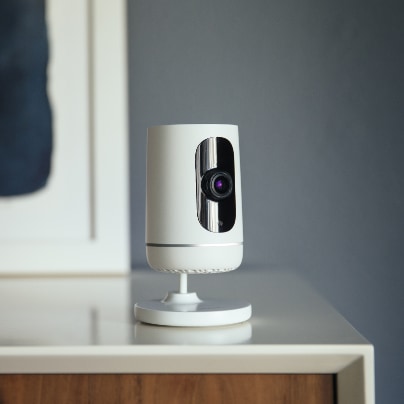 High-resolution cameras
Check in on your home with high-resolution footage, wide-angle, 180-degree lenses, zoom and pan functionality, and 2-way audio. Review live streaming from interior or exterior cameras through the Vivint App or receive video notifications if they sense motion.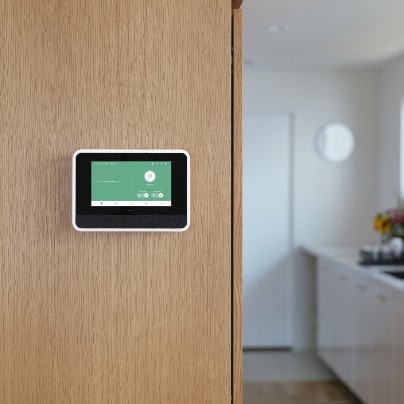 Touchscreen smart hub
The Vivint Smart Hub™ touchscreen is the central management point of your home's protection. Connect all of your devices on the easy-to-use 7" hub. You can arm and disarm your security system, review video footage, and speak to visitors with 2-way talk.
24-hour monitoring connects your Tucson home security system to a live person
Your home benefits from another level of security when your Tucson alarm system is covered by 24/7 monitoring. When a sensor or alarm is activated, a dedicated staff member will notify emergency services in a hurry so you can concentrate on getting everyone to safety. You can also contact your monitoring technicians at any time via your Vivint Smart Hub™ central command center.
Combine home security and home automation for a total smart home solution
Take home protection to the next level by incorporating [[home security with home automation|your home security and automation|your security with automation]107]. Secure your home for the night by activating alarms, locking the doors, turning out the lights, and lowering the thermostat – all with a single touch. Receive instant notifications when an event is detected or when you forget to shut the garage door. You can also utilize Amazon Echo or Google Home and manage your Vivint system through voice directives.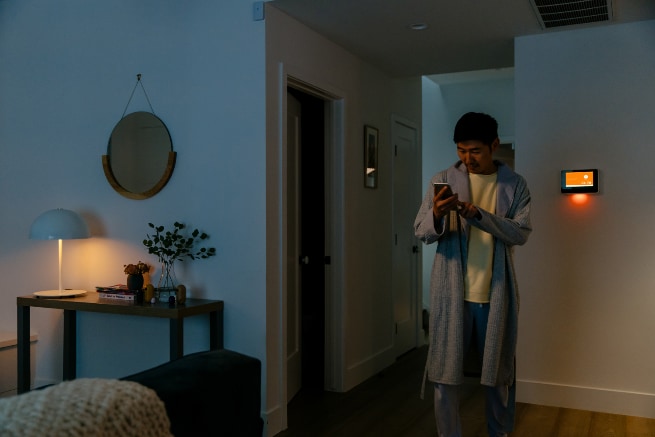 Get a proper installation of your Tucson home security system
It's not always easy to understand what home security devices you should install in Tucson or where to place them. You don't have to worry as installation through Vivint goes directly through Vivint. Unlike other companies that farm out the installation and customer help, we take the necessary steps to ensure your systems work correctly from the very beginning.
Call today for your Vivint home security system
Optimize your home security system by dialing (520) 655-6492 or by submitting the simple form below. A friendly Vivint representative will take time to understand your unique home security requirements and provide a complimentary estimate. If you decide to buy a security solution, they'll schedule a convenient installation time.