Best ways to protect your rental property in Tucson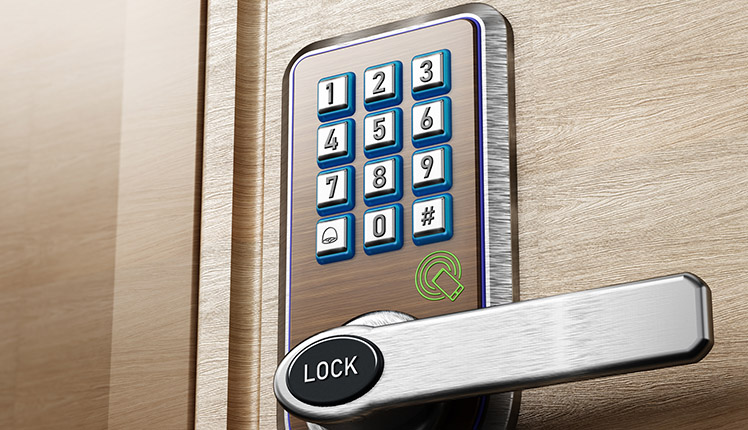 Irregardless of whether you sublet your family's cottage or you own a diverse portfolio of Airbnbs, it's often difficult to protect your rental properties in Tucson. Unless you're always on site, it's simple to wonder about keys getting copied or past visitors unexpectedly showing up. In addition, what would you do if there's an emergency like a fire at the property while it's being leased?
From smart locks to completely automated home security packages, here's a quick guide on how to protect your Airbnb in Tucson.
Put away keys with your Tucson smart door locks
When a guest checks out, they might leave the keys behind for the following inhabitant. However, if they grabbed or made a copy of a key, they could access your place again at a later time. Of course, you might replace your locks after a key is lost, but that is not a timely or cost-effective solution.
You'll want to install smart door locks that function alongside your home's security to counter these concerns. Then, you can give every guest their personalized access code. When tenants leave, there's no need to worry with a key dropoff. Instead, simply set the codes to deactivate after they're gone. If previous inhabitants return and attempt to use their prior entry code on the door, you will be warned with an update of the failed attempt on your phone.
A smart security system makes empty properties appear to be inhabited
Of course, you hope that your Tucson rental property will have a steady flow of renters, but that isn't likely to always be true. Nevertheless, you need to make it seem that people are present so your Airbnb isn't targeted by prowlers. Incorporating a security system with home automation affords you the opportunity to take advantage of smart lights, motion detection devices, and surveillance systems that make your lodging appear inhabited.
Begin by setting some lights to come on at specified times of the day. You will also want your cell phone app to alert you if your exterior cameras spot someone prowling in the dark or approaching the front door. You have the opportunity to use the two-way audio functionality to make them aware that you can see them or set your smart lights to automatically illuminate when a surveillance device or motion detection equipment uncovers suspicious activity.
Protect your Tucson Airbnb with 24-hour monitoring
Your renters will have more peace of mind if they are safeguarded from criminals, especially when Tucson is not familiar to them. In the event a thief tries to invade your property, your home alarm system will not only sound a siren but will also notify your around-the-clock monitoring team. Even if you're not available, help will be on its way. Your monitoring agents can even act as your primary contact and patch you in whenever you're free.
In addition to intrusions, your monitoring team can be linked to fire alarms, flood sensors, and CO detectors. It is likely to be upsetting for your visitor if a water heater springs a leak or a fire breaks out. You not only will receive a cell phone update that a potentially dangerous event has happened, but the monitoring agent is also able to authorize emergency services while you're on the way.
Order your new home security system in Tucson
Protect your Tucson rental property with a home security system. Fortunately, Vivint offers popular choices like smart light bulbs, smart door locks, and 24/7 monitoring. Contact us today and our security specialists will design a plan that's perfect for your rental. Phone (520) 655-6492 or fill out the form today!