Reasons a smart home security system is worth it in Tucson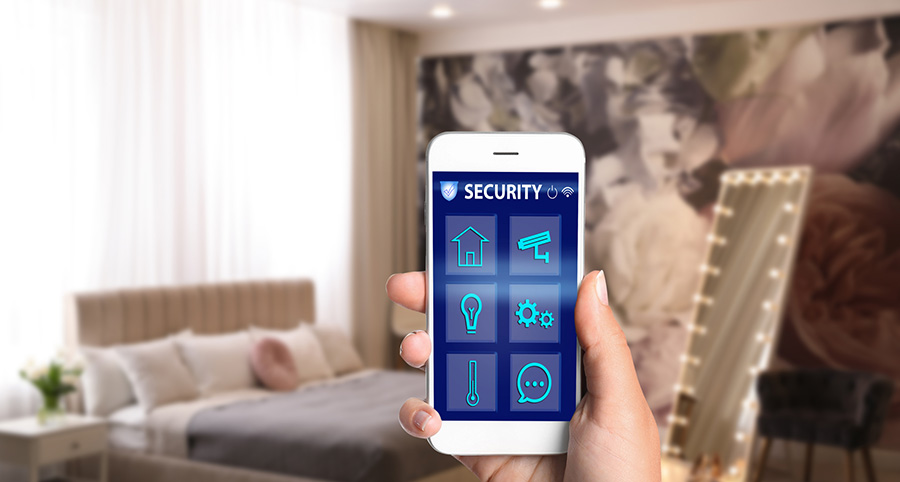 Even if your home is in a safe city, you still might wonder if a home security system is worth it in Tucson. Even so, know that modern a home security system consist of a great deal more than a collection of motion and glass break sensors. Today, your home security system will protect against emergencies like fires and CO leaks and make your everyday routine much more efficient.
Begin with the basics to find out if a home security system is worth it
Intrusion is the foremost reason to install home security in Tucson. With that in mind, a majority of your surveillance devices and sensors focus on preventing burglaries. Having said that, your smart security system does more than simply protect your home by blaring an alarm. Now you can receive phone alerts, monitoring pings,and automation to help alert you to an invasion when you're at work or on vacation.
For example, if you are at the office and a stranger walks up to your front porch, your doorbell camera will sense the activity. The device will immediately dispatch an alert to your smartphone with video proof of your guest. You may then access the integrated smartphone app and converse with your guest via the two-way talk capability, or have an interior light illuminate, so it seems like your house is occupied. When an intrusion actually happens, your home's protection will automatically notify your around-the-clock monitoring team, and they'll quickly summon law enforcement.
A security system defends against fire, floods, and carbon monoxide
A wide range of urgent events could occur at your house. CO leaks, fires, and flooding generally impact your home unnoticed and happen fast. Connecting safety equipment to your alarm system provides your smoke alarms and other components the same level of integration as your home intrusion devices.
When a crisis occurs, your high-volume alarm will go off, alerting every person in the house to leave. You could also have a warning dispatched to your phone, which is extremely beneficial when you're away at work. Your monitoring specialists are also advised, so they can get emergency services to your door while you move to a safe location.
24-hour monitoring immediately reacts to your home security alarms
24-hour monitoring is the X factor when determining if a home security system is worth it in Tucson. By including monitoring, a live person will instantly respond to the alarm irregardless of whether the crisis comes via a home invasion, flood, or something else. They will contact you to make sure your system is working properly and to ensure everyone is safe. Then they'll alert emergency services so they can get to your house fast.
Your smart home security package is able to make your property more efficient
Smart thermostats, lighting, locking systems, and other devices can pair with your home's security to let your house be more functional and efficient. Control all of these smart tools from any location with the security app on your smartphone or arrange for your lighting and comfort levels to alter according to a preset time. You have the chance to save 10% or more on your monthly energy bills with the latest in home automation.
Get the advantages of a home security system today!
A home security system in Tucson is definitely worth it to safeguard your house and family. To get started on your installation, contact our smart home professionals. Just phone (520) 655-6492 or submit the form on this page.