What you should look for in a home security camera in Tucson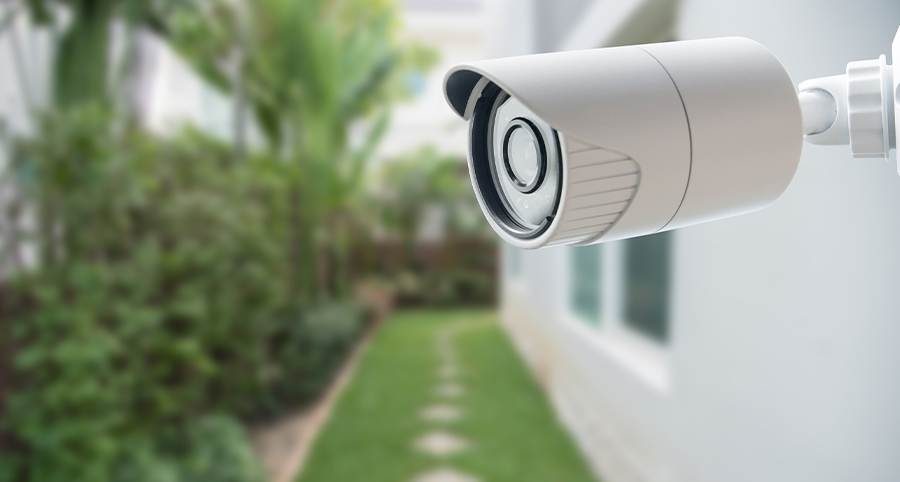 Getting caught by surveillance is the last thing a burglar wants This is a primary reason why security cameras are some of the best components to consider as you design your smart home's security. Although free-standing cameras can be of use when set up properly, they're even more useful when incorporated into your property's comprehensive system.
Are you wondering what to look for in a home security camera in Tucson? You'll be happy to know these vital elements include more features than previous iterations. You may view real-time feeds from inside cameras or catch the attention of those lurking about with integrated deterrent mechanisms from exterior cameras. You'll even get easy access to your cameras via a centralized control panel or smartphone app.
Impressive features enhance home security cameras in Tucson
Loaded with features and easy-to-manage security cameras will take your home's protection to a different level. These essential aspects of your home security system may come equipped with an incredible lineup of features including bi-directional talk, night vision, and customizable zones. Explore the possibilities below.
Night vision: Impressive IR night vision capability offers well-defined views of your property no matter the time of day. Your cameras will even maintain their visibility as you zoom in on specific spots.
Cloud storage: Choose security cameras with video storage capabilities and the capacity to watch clips right from your mobile device app.
Security app: Today's surveillance systems in Tucson are frequently paired to a helpful app on your smartphone. You have the opportunity to watch current streams or saved segments and even activate or disarm your alarms. The Vivint App will post an alert to your phone if there's a triggered event.
Motion detectors: Incorporated motion detection means your cameras will activate if unusual activity takes place. You'll also be alerted with an update on your phone.
Speak to visitors or family: Need to contact your kids when they return from school? Do you have a stranger at your main entry? Today's home security cameras, such as the Vivint Doorbell Camera Pro, provide convenient 2-way audio so you can chat with anyone detected by your equipment.
Greater viewing angles: As a good rule of thumb, your exterior video cameras should give you an angle of 120° or higher. For example, the Vivint Outdoor Camera Pro boasts 140° angle viewing.
Custom zone coverage: This convenience allows you to designate the specific area you would like your camera to cover. This will be beneficial to limit what you record as you don't necessarily need alerts every time a car drives by on the street.
Customize your own Vivint smart home system
You now know what to look for in a home security camera in Tucson. The next step is to get started on your customized Vivint smart home. Call (520) 655-6492 to begin or submit the following form to contact our specialists.